Silesia Marathon is not just about athletes – it's also about volunteers, without whom the race wouldn't be possible! A few days before the marathon, they prepare and manage the race office, and on the race day, from the early morning hours, they set up the route, refreshment points, and deposit areas. After the runners have started, it's the volunteers who ensure their safety, provide them with water and snacks, and when strength is lacking – encourage them to keep going with smiles and cheers!
RACE OFFICE

The place where athletes take their first steps. We will engage volunteers in preparing and distributing starter packs for participants, which involves verifying documents, collecting signatures, and providing information about the race. Be prepared – the questions are sure to be quite unusual!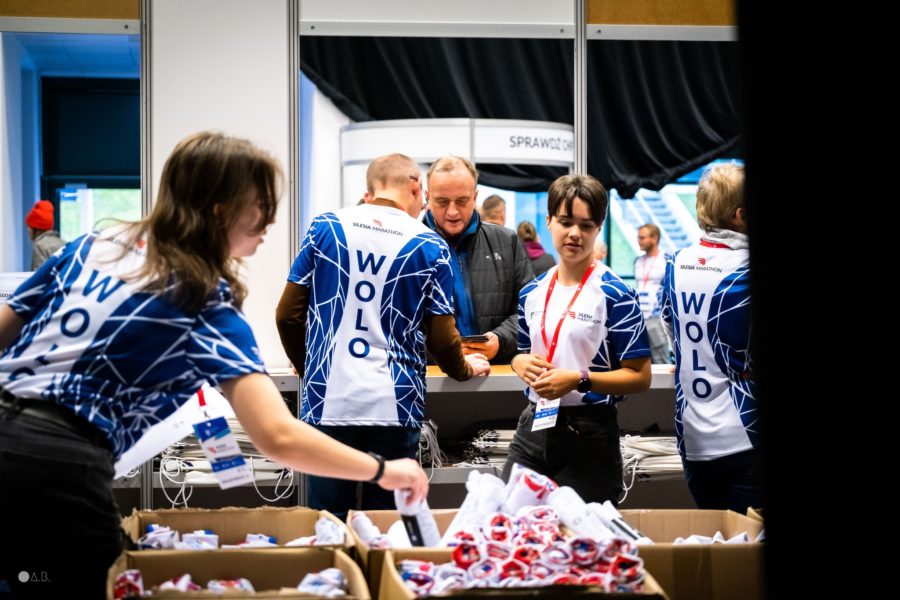 RACE ROUTE

The safety of the participants is paramount, so approximately 50% of the volunteers are involved in securing the race route. They ensure that pedestrians, curious onlookers, tourists, and vehicles do not enter the race route. They also provide information about recommended detours. They support runners who may feel they lack the strength to complete the marathon. Volunteers from this section will also be asked to assist in managing traffic in the parking areas dedicated to the participants.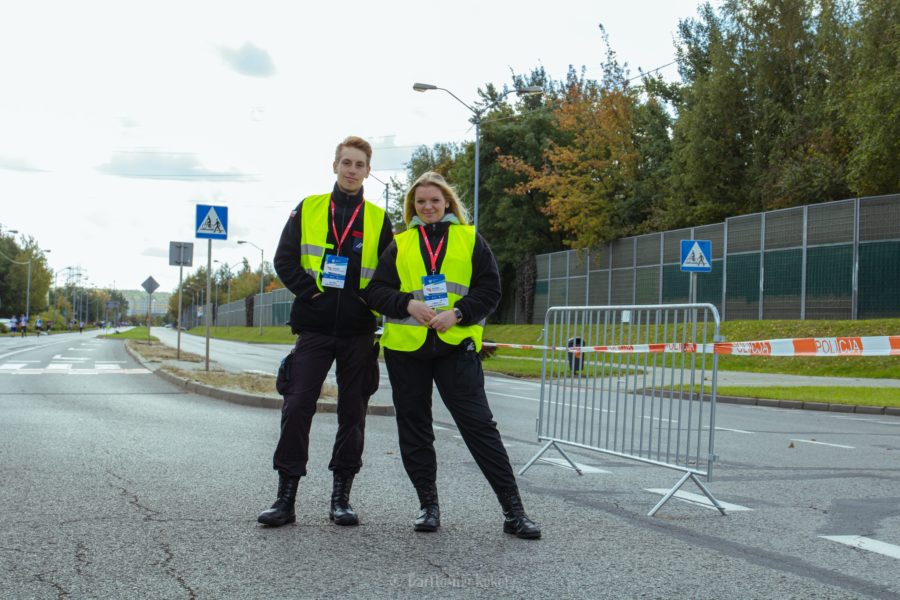 REFRESHMENT STATION

"We engage volunteers to prepare and manage the stations where we provide water, isotonic drinks, bananas, and other treats. Thanks to this, runners can maintain a steady level of energy throughout the entire race. This allows runners the chance to replenish their energy reserves and fluids, ultimately leading to a successful and happy completion of the race.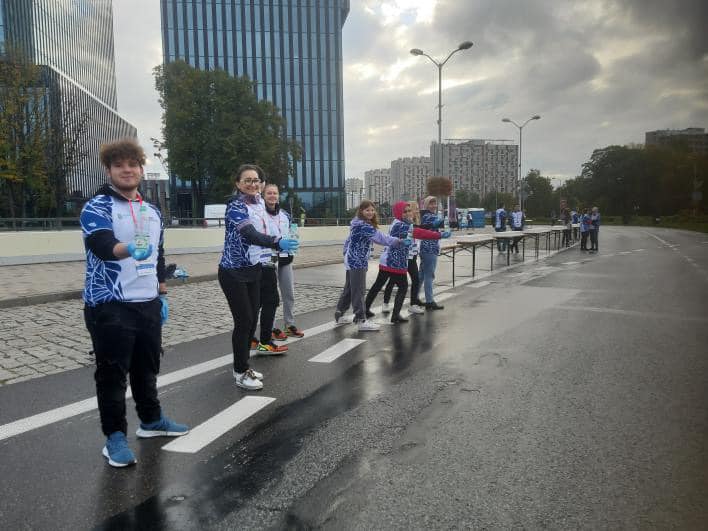 BAGGAGE STORAGE

We will engage volunteers in this area to prepare and manage the deposit – a place where every participant stores their belongings during the marathon. Good memory and organizational skills make performing duties in this position easier. Thanks to these volunteers, runners don't have to worry about their belongings and can run with peace of mind.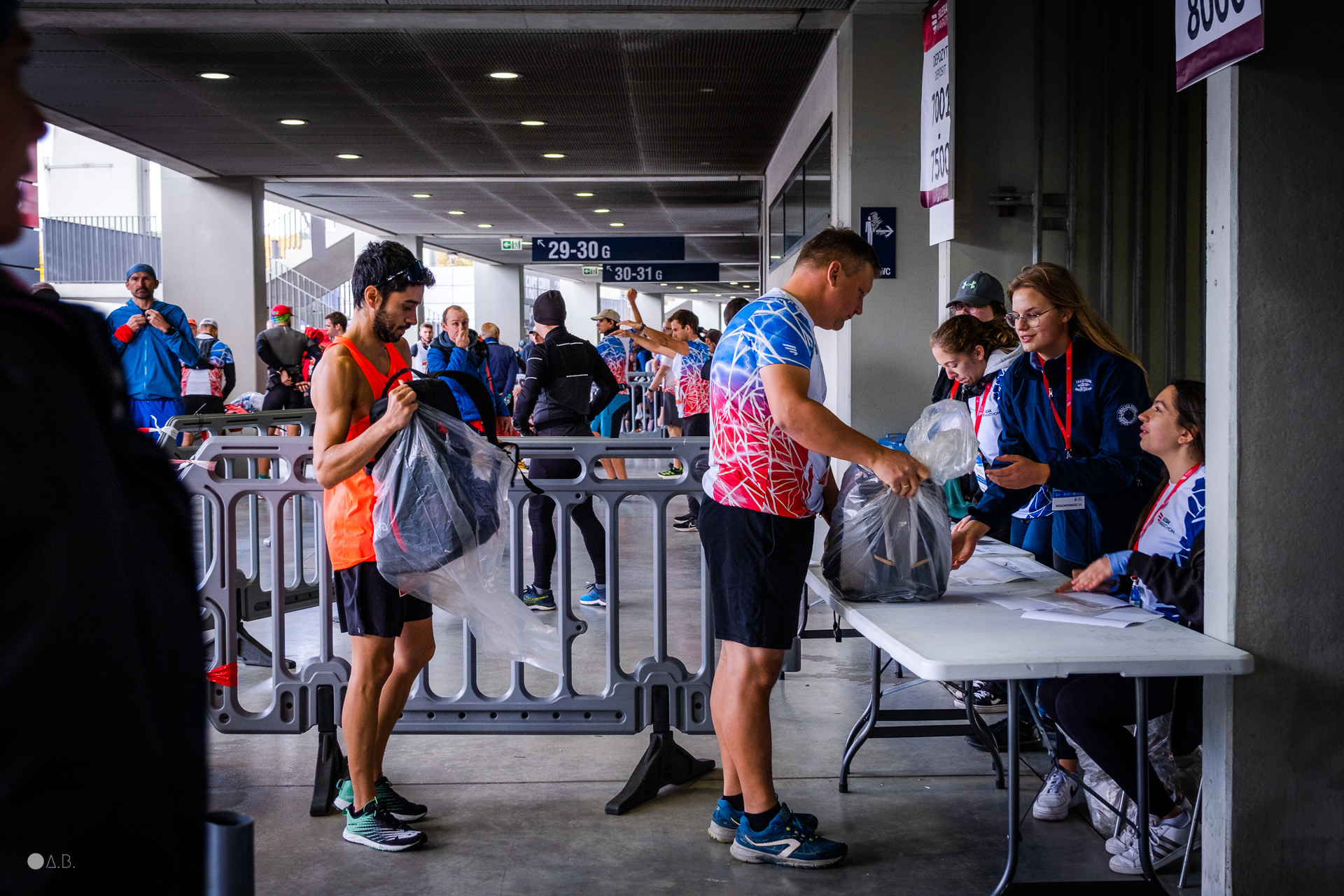 FINISH ZONE

Volunteers in this section will welcome every runner who crosses the finish line. First, they will present a commemorative medal, then provide a recovery meal, and offer any necessary information. For many, they will undoubtedly be a literal 'support,' and wide smiles and cheers will be an additional reward
If you are familiar with the tasks of the volunteers and want to join our team, we invite you to the section "Register"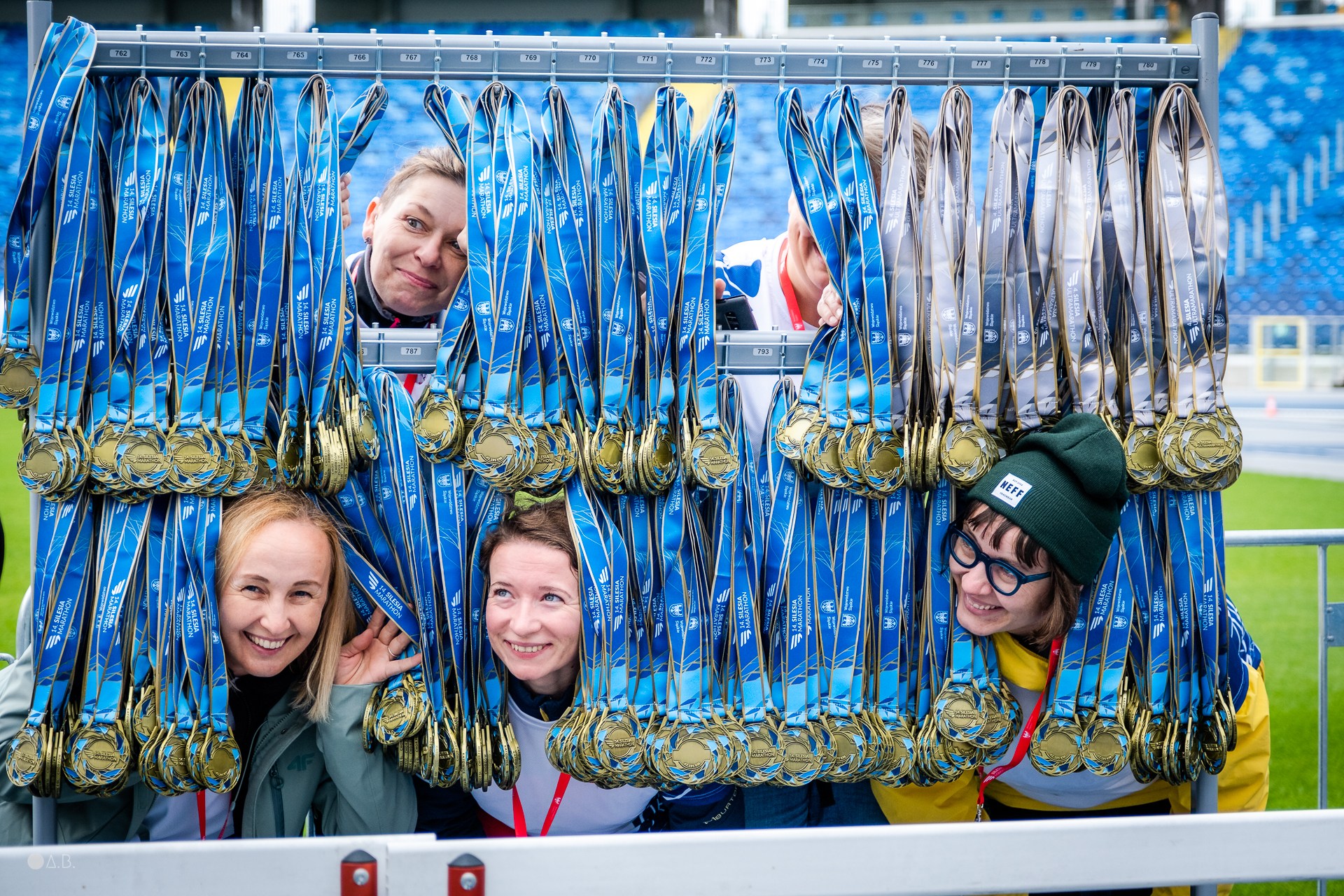 If you want to see what the volunteering was like during Silesia Marathon 2017, we invite you to watch a short video: